Welcome to the newest edition of Shine Home Love where we get to take a peek into a favorite corner of blogger and Instagrammer's homes.
I'm thrilled to welcome my very talented friend Amber, who shares client design work as well her own home on her blog Simple Dwellings. You may have seen this gorgeous space Amber designed – it's made it's way around the web! Amber added so many inspired and interesting details to this home!
Today Amber is here to share one of her favorite parts of her own home!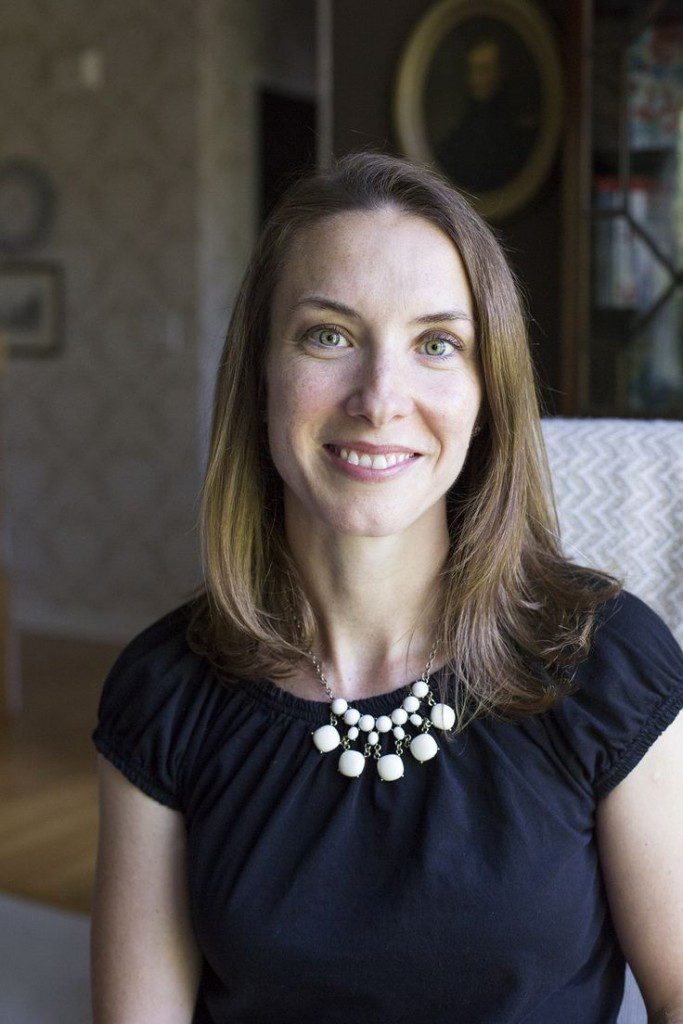 Hi Shine Your Light Readers! I'm Amber from the blog, Simple Dwellings. I am thrilled to be here today on Lisa's blog to talk about a favorite corner of my home. What I love most about this series is getting the chance to focus on what I love about our home. It can be easy to think about what we want to change (I know the list is long in my head), but focusing on what we love is such a powerful message! For me, it would have to be our family room. We are a busy family with two kiddos and this space is where we come together as a family and spend most of our time.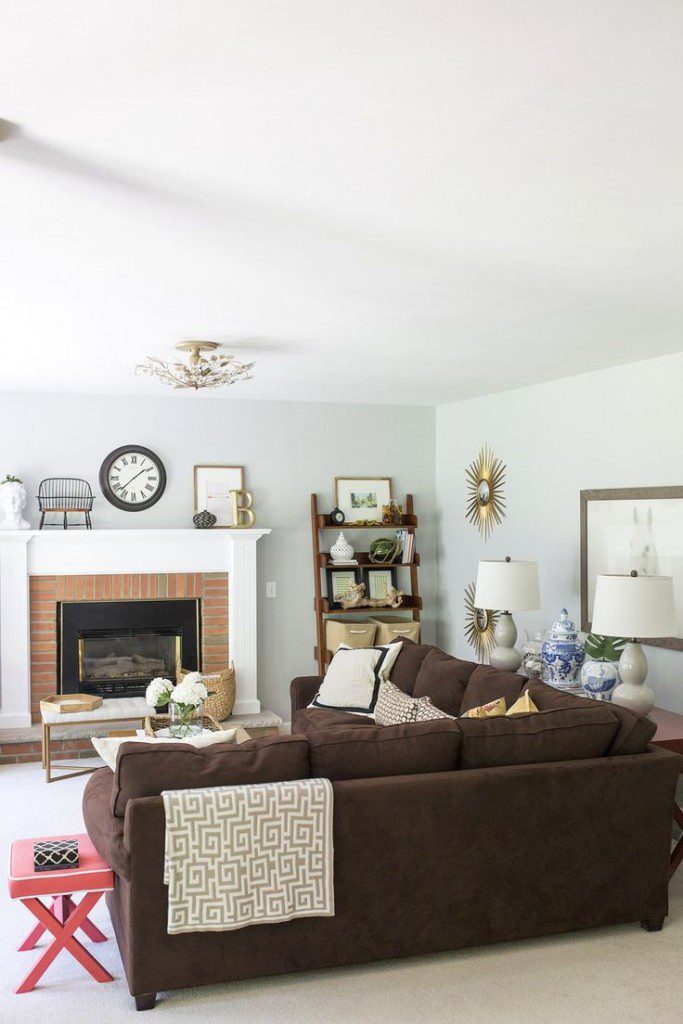 After trying out several ideas in this space, I finally feel like this room reflects our style and the casual, laid back way we live. It is also filled with some meaningful pieces that I hope the kids recognize as they get older.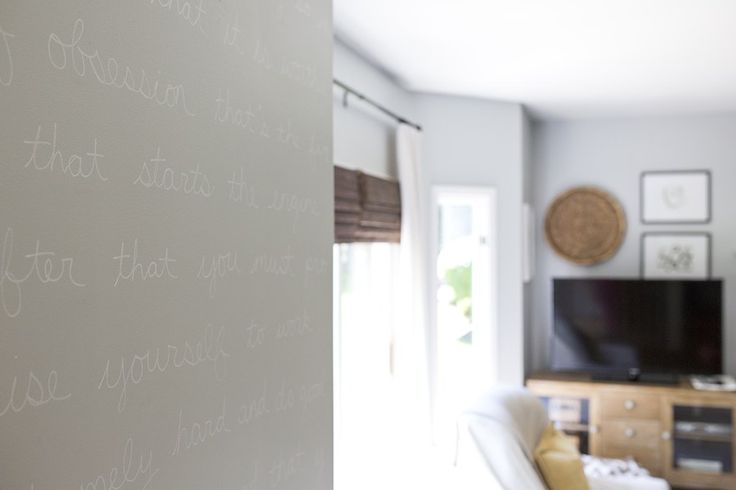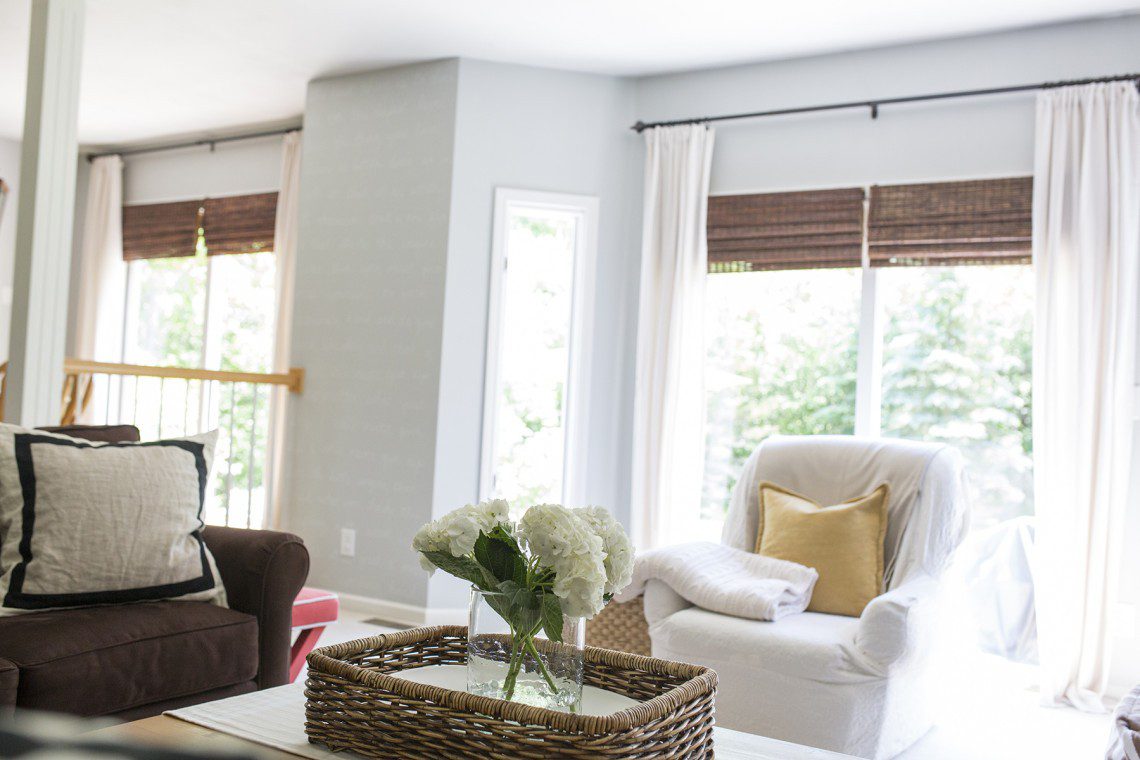 I decided to take a blank wall in our family room and write an inspirational quote with a paint pen. It's a quote I found on pinterest and the message is to work hard and try your best at everything you do. I always want my kids to know that and to never give up, when striving to achieve something.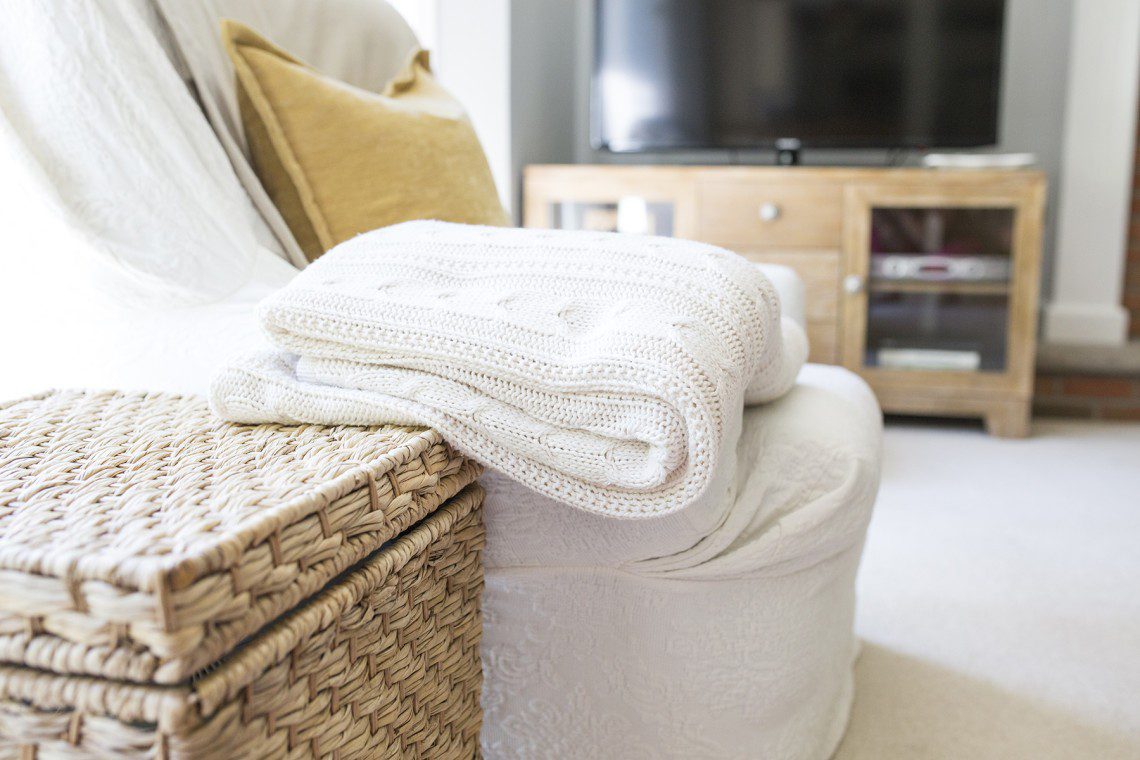 This slipcovered chair actually conceals a green recliner from my husband's college days! One day, I picture a tailored chair with neutral fabric and amazing pillows. But for now, I love it for its memories and the moves this chair has been through. I really do smile when I walk in this space. It's our little corner of the world where we connect, spend time and catch up on our day!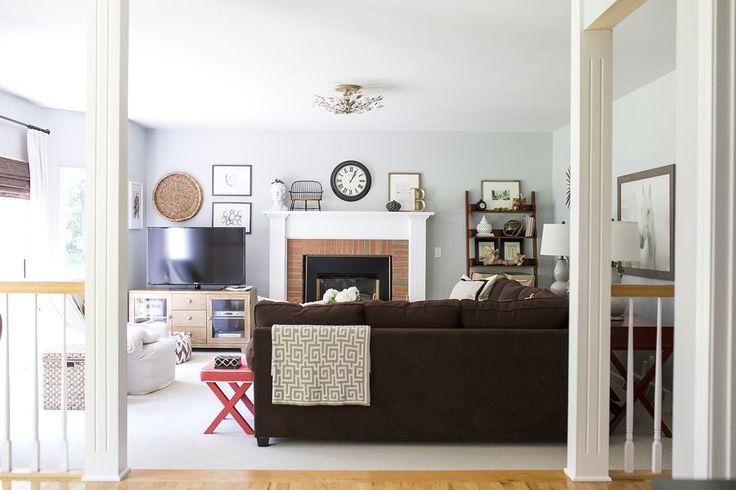 Thank you so much for having me, Lisa! I love your blog and the message of this series. Have a great day!
---
I love all the natural light and personality in this room and can see why it is one of Amber's fave spaces! Also, those gourd lamps, Greek key throw, x-bench as a side table, the handwritten quote on the wall, and the use of a slipcover to make a chair work for this room. So many great take-aways!
Thanks for sharing your home with us Amber!
You can visit Amber here:
Simple Dwellings | Amber B Design Studio | Instagram | Facebook | Pinterest | Twitter | Bloglovin'