My friends, today is such a fun day!!
In addition to the kickoff of the 12 Days Of Christmas Tours at Evolution Of Style, I'm thrilled to announce that in honor of this season of giving, I've teamed up with some fabulous bloggers for a cash giveaway! Who wants to win $250 to spend any way you like? Raise your hand!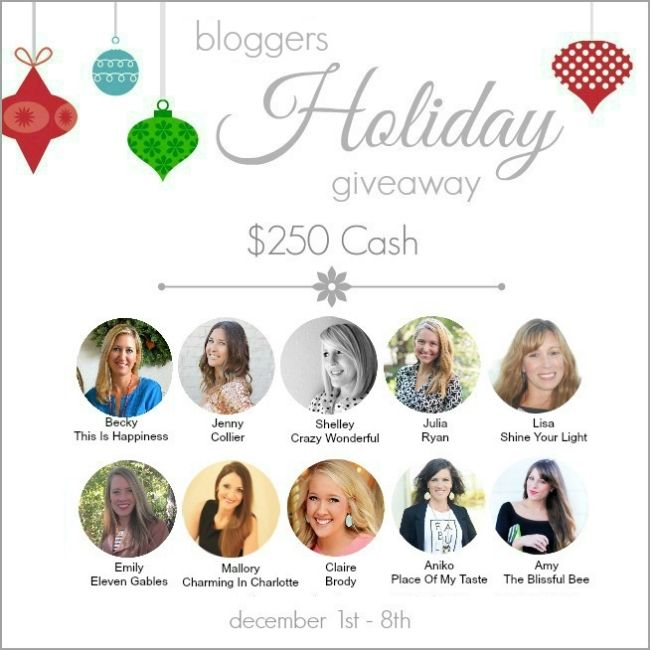 I'm hosting the Bloggers Holiday Giveaway along with these talented ladies:
You have tons of chances to win using the Rafflecopter below.
It's easy to enter, if you haven't done it before just follow the directions in each box.
The winner will be announced on December 8th
so you will have plenty of time to spend your $250 this Christmas season!
Good Luck my lovelies! I'm so excited for you and hope you win!